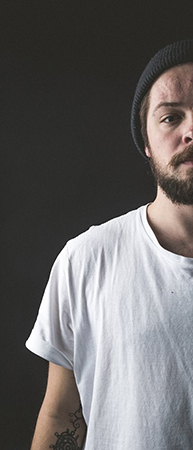 Name: Manuel Peric
Home: Vienna
Age: 29
Passion: Skateboarding, Analog/Digital Photography, Cinematography, Climbing, Nature.
|SocialNetworks  : Me | Facebook // Me | Tumblr // Me | Instagram  
Ahoi hoi, my name is Mani, i was born & raised in Schladming,Styria in the year '85.
Since day one, I always knew that i don't want to work in an ordinary office, living my daily routine.I'm an analog/digital visual artist.I studied 'Timebased & Interactive Media' at the University of Arts and Industrial Design & after my degree I moved to Vienna. Due to my busy schedule I'm not able to keep this page up to date, if you are interested in my work please follow my tumblr,facebook or instagram site.
mani